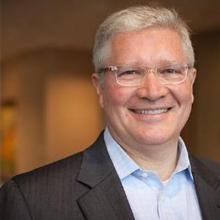 Advantage Capital Partners
Anthony "Tony" Toups joined Advantage Capital in 2006. He is involved in the firm's national expansion efforts and economic
development activities, working on the  implementation of public/private investment programs that foster access to capital. He is a frequent speaker on these topics and also provides legal advice and representation as corporate counsel.
A seasoned attorney and litigator, he was a partner with the New Orleans law firm of Adams and Reese prior to his tenure at Advantage Capital. Mr. Toups's nearly 20 years of law practice includes product liability defense, commercial litigation, construction cases and other complex matters. Mr. Toups earned his bachelor's degree in journalism at Louisiana State University and his J.D. degree from the Paul M. Hebert Law Center, also of Louisiana State University.