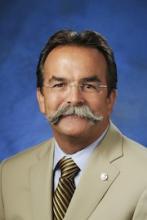 Director of Water Resources,
California Farm Bureau Federation
Danny Merkley joined the California Farm Bureau Federation as director of water resources in December 2007.
Prior to joining the Farm Bureau, Danny was district director for U.S. Rep. Dan Lungren. He previously worked as agricultural liaison with the State Water Resources Control Board, where he specialized in water quality issues and carried farmers' and ranchers' concerns to the regional and state water boards. Earlier, he served as agricultural commissioner liaison with the California Department of Pesticide Regulation.
Mr. Merkley grew up and worked on the family farm in Solano and Yolo counties, and has been active in a number of other agricultural and community organizations and is a graduate of the California Agricultural Leadership Program.