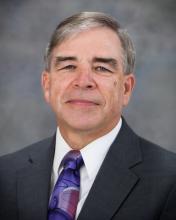 Chief, Natural Resources Division,
Office of Idaho Attorney General
Clive Strong coordinates legal representation for the departments of Agriculture, Environment, Fish and Game, Lands, Parks and Recreation, and Water Resources for the state of Idaho. He served as lead counsel in Idaho Power Company v. State and Idaho Power Company v. Idaho Department of Water Resources, Case No. 81375 (two cases in the Fourth Judicial District Court of Idaho related to subordination of hydropower water rights). He taught legal research and community property law at the University of Puget Sound Law School. Mr. Strong has a B.S. in forest management from the University of Idaho, a master's of law from the University of Michigan and a juris doctorate from University of Idaho.