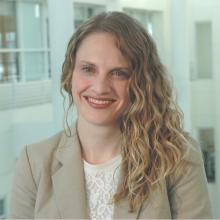 Consulate General of Canada
Christina Connelly has served as Trade Commissioner for Agri-Food at the Consulate General of Canada in Minneapolis since 2014, where her role is to facilitate trade and investment opportunities between Canada and the US-Upper Midwest in agriculture and food. Previously, Christina worked for the Minnesota Department of Agriculture for seven years managing international trade programs and bioenergy policy efforts. Christina also spent several years evaluating state and federal energy, immigration, and defense policies in both Minnesota (Office of the Legislative Auditor) and Washington, D.C. (U.S. Government Accountability Office).
Christina holds a master's in public policy from the University of Minnesota's Humphrey School, a graduate certificate in international trade policy from the George Washington University, and a B.A. from St. Olaf College. She is a Certified International Trade Professional through the Forum for International Trade Training.