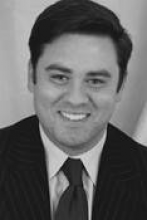 National Association for Biomedical Research
Matthew R. Bailey is the Executive Vice President of the National Association for Biomedical Research and the Foundation for
Biomedical Research. As a government relations professional focused on science and technology issues, Mr. Bailey's Washington career has spanned more than 20 years. In 1996, he served as a Presidential Appointee in the Clinton Administration as a Congressional Liaison for the U.S. Secretary of Commerce, and he later went on to handle Congressional Affairs for the National Institute for Standards and Technology.  On Capitol Hill, Mr. Bailey's bi-partisan experience includes his time as both a legislative aide for Senator Dale Bumpers (D-AR) and as a Congressional Fellow for Representative Connie Morella (R-MD) where he managed House Science Committee issues.  Originally from Arkansas, Mr. Bailey holds a degree in Political Science and Legal Studies from the University of Arkansas at Little Rock.  He played a key role in the bi-partisan passage of the federal Animal Enterprise Terrorism Act, signed by President Bush in 2006.